We're All Queer Here Darling, 2020.
Short film, 3.32min. Photo series.
In response to 2020's overload of horrendous events, touch starvation and inability to come together as a community I dreamt of a queer utopia. A place where queerness is accepted and ever present.
We're all Queer Here Darling
became an infinite project of spreading queer joy.
This project was realised through collaboration with skilled artists and friends. Together we feasted on a banquet provided by Angjelina Nonaj, wore fabulous clothing designed by Yamuna Forzani, danced in the beuys bois garden, cast spells in my home and cuddled in the dunes. Together we created brave space where queer people can be themselves without fear.
This film was shown at
FEKK 2022
(Ljubjana, SLO. 2022).
The Menstrualition Project
at Alte Münze (Berlin, DE. 2022).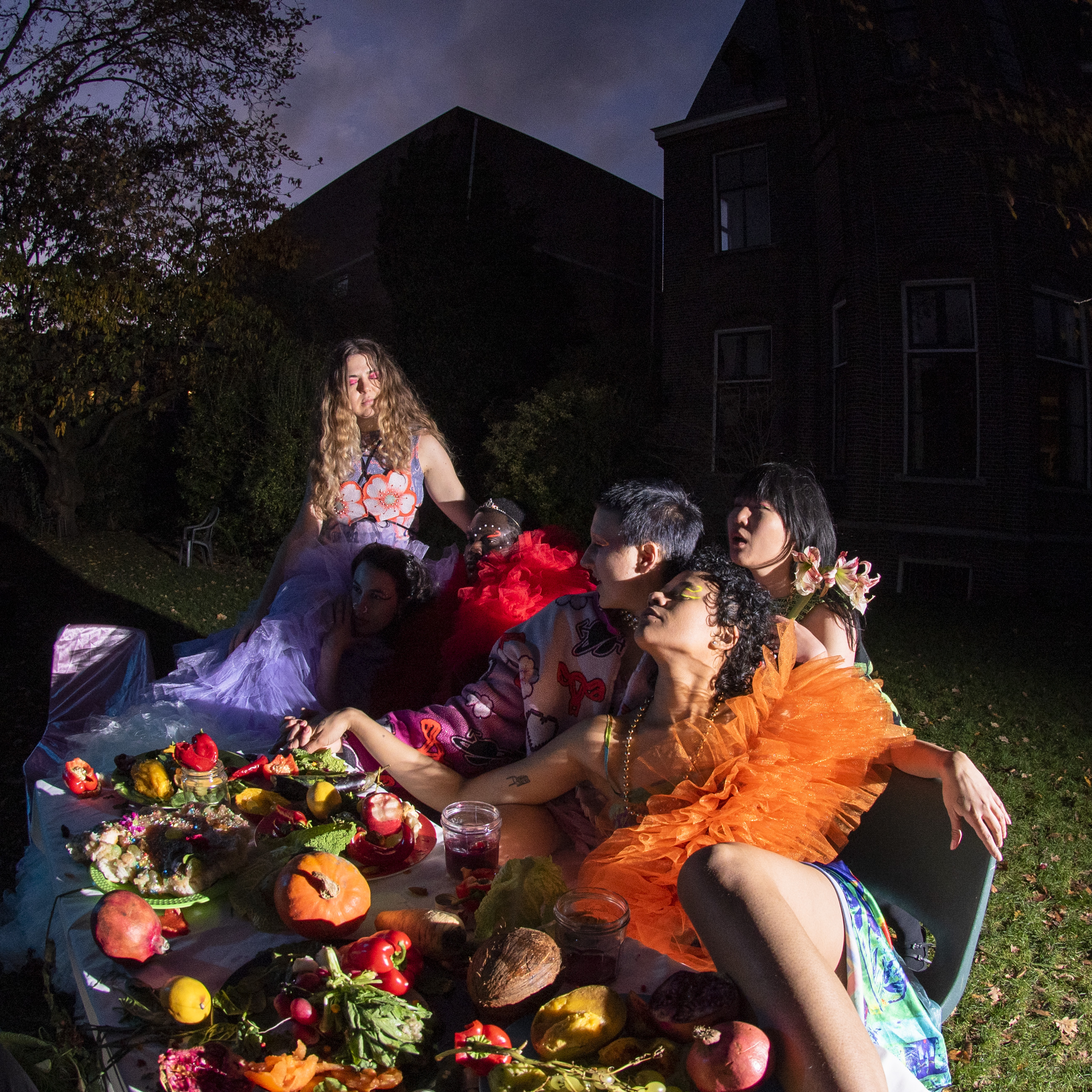 Thank you 💜
Kristel Rigaud (assistant, model)
Yamuna Forzani (fashion, makeup, model)
Angjelina Nonaj (photographic assistant, set design)
Nienke Roth (photographic assistant)
Sabi Nicholson (model)
Ayla Aron (model, beuys bois)
Joel Quayson (model)
Dora Ramljak (photographic assistant)
Kexin Hao (model, beuys bois)
Elda Miniero (makeup, model)
Natalia Irena Nikoniuk (model, beuys bois)
Toto Stoffels (model)
Victoria Salomonsen (model, editing assistant)
Sergi Vilavella Font (model)
Marieke Dijselhof (model)
Pedro Latas (sound)